Blepharoplasty (Eyelid Rejuvenation)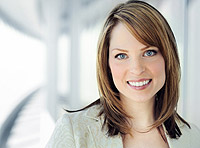 Blepharoplasty can rejuvenate puffy, sagging or tired-looking eyes by removing excess fat, skin and muscle from the upper and lower eyelids. It may be performed for cosmetic reasons or to improve sight by lifting droopy eyelids out of the patient's field of vision. The procedure is usually performed in an office with local anesthesia in as little as 45 minutes. Blepharoplasty can be combined with a facelift or BOTOX® treatments to raise the eyebrows or reduce the appearance of wrinkles, crow's feet or dark circles under the eyes. 
For more information about Blepharoplasty, please click here »
Browlift (Forehead Lift)
Browlifts can revitalize drooping or lined foreheads, helping you to look less angry, sad or tired. Using either traditional or minimally invasive (endoscopic) methods, the muscles above the eyes are altered to smooth lines and raise the eyebrows for a more youthful appearance. The procedure is often combined with other operations such as blepharoplasty and facelifts to improve the look of the eyes and other areas of the face. 
For more information about Browlift, please click here »
Face/Neck Lift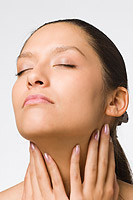 A neck lift or chin liposuction is performed to remove excess fat beneath the chin and tighten loose skin in the neck. A less invasive alternative to a facelift, the procedure can produce dramatic results in the patient whose chin and/or neck has sagged with age or after weight loss.
For more information about Face/Neck Lift, please click here »
LatisseTM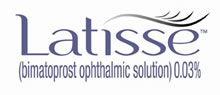 Full, natural-looking eyelashes can now be achieved through a prescription treatment called LatisseTM.  Latisse is the first and only eyelash treatment approved by the FDA to help grow longer, fuller and darker eyelashes and treat hypotrichosis, a condition that includes having inadequate or not enough eyelashes. 
Latisse contains bimatoprost, an active ingredient that improves the appearance of your lashes and is often found in glaucoma medication.  While the precise science of the treatment is not known, research suggests that the number of hairs and duration of the growth process are increased by bimatoprost.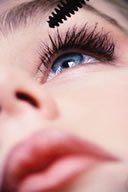 This prescription medication is applied topically to the base of the eyelashes once a day, after makeup and contact lenses have been removed and any other skincare products have already been applied.  While it does not replace mascara, Latisse offers an attractive complement to help further enhance full, long and beautiful lashes.
The results of Latisse are visible after 4 weeks, with full results appearing after 16 weeks.  You can track the progress of your results through photographs.  Side effects of Latisse are rare but may include itching, redness or dryness in the eye area.  You should not use Latisse if you have an active eye infection or broken skin or irritated skin on the eyelid.  Call your doctor today to find out if Latisse is right for you.
 For more information about LatisseTM, please click here »

Rhinoplasty (Nasal Refinement) 
One of the most common plastic surgery procedures, rhinoplasty is performed to reshape, reduce or augment a person's nose, remove a hump, narrow nostril width, change the angle between the nose and the mouth, or to correct injury, birth defects, or other problems that affect breathing. Rhinoplasty is usually an outpatient procedure performed under either local or general anesthesia and lasts one to two hours. 
For more information about Rhinoplasty, please click here »
Otoplasty (Prominent Ear Surgery)
Ear surgery for children or adults can set prominent ears back closer to the head and reduce the size of large ears. Surgery may also be helpful for "lop ear," "cupped ear" and "shell ear," large or stretched earlobes, and lobes with creases and wrinkles. The procedure lasts from two to three hours and may be performed in a hospital, office-based facility or an outpatient surgery center under general or local anesthesia. 
For more information about Otoplasty, please click here »
Facial Implants
Whether or not we notice it consciously, full cheeks are often a part of how we judge a person's face. Cheek implants can have a major impact on the appearance and self-confidence of patients whose cheeks have thinned or sunken due to age, illness or other causes. Likewise, the chin helps provide harmony to the facial features. Often, patients come to the office desiring a smaller nose when, in fact, a chin augmentation provides a balance to the facial features. Implant sizes and shapes to augment the cheek and chin are tailored to each patient's desired appearance. 
For more information about Facial Implants, please click here »